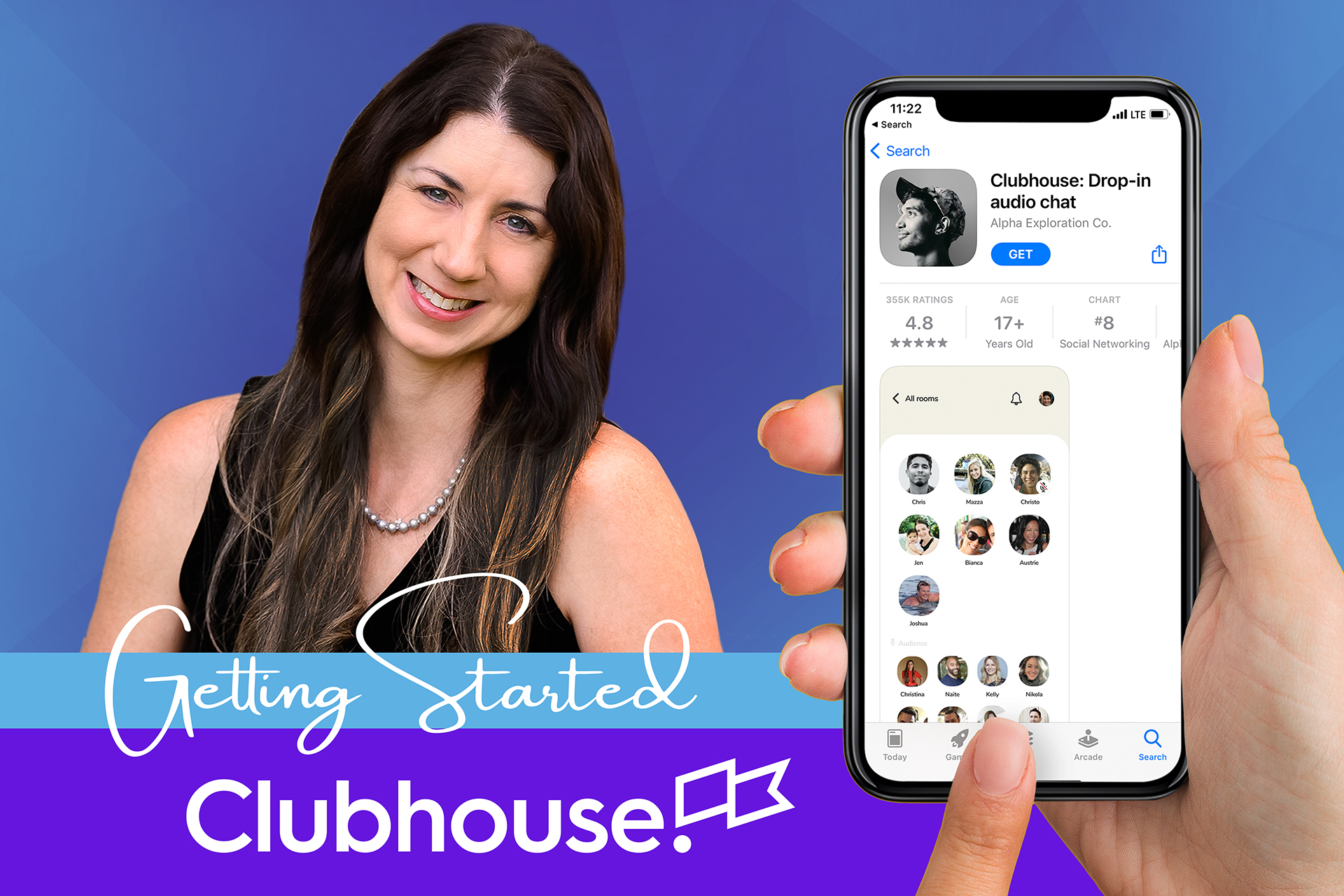 What is Clubhouse & How Do I Get In?
Clubhouse is a brand-new social media platform that has grown 10x in two months to over 6 million users, and yes, it's exclusive. It's a place where, once invited, you have the opportunity to take the stage and become a star.
What is Clubhouse?
Clubhouse is a mixture of a live podcast, spoken word and audio show. It's only audio, and no one can see you. So yes, you can jump in a room with Elon Musk while taking a shower. I tested taking a shower on mute with many friends and strangers in Commercial Real Estate from around the country, and it worked great.
So how do I get invited?
First, it's only available on iOS, currently. Sorry, Carl (my husband) and my many droid friends, who will have to wait to go to the party. Second, it's a club, so someone has to let you in. Brilliant marketing for sure since everyone wants what they don't have.
And once you're in the Club, you get two invites that you can use to invite others. You can earn additional invites by participating as a speaker, increasing the number of people you follow, and by starting your own room.
What do I do when I'm in the Club?
Once you're in the Club, I'd recommend immediately updating your bio and include what you do, who you are, what you've accomplished, and even your interests. Don't forget to include your Twitter and Instagram links so people can easily follow and connect with you later.
When you enter a room, many of the speakers on stage will scan the bios in the audience and invite you to the stage if they think you are interesting or if you can add value to the conversation. You can even raise your hand (at the bottom right of your screen) if you want to ask a question.
Once your bio is established, you can search through the rooms that are currently live, look at the calendar (at the top in the shaded area) for something that looks interesting in the future, or start your own room by clicking the Start A Room green button at the bottom.
How to Participate
Just like every in-person conference you've ever attended, your experience depends on a little strategy, preparation, and presentation. If you show up to a conference without any relationships, no pre-scheduled meetings or no connections, you're probably not going to have a great experience. Join a room where you already have friends that value your thoughts and appreciate your input. Grab a friend and start your own room, inviting other friends or colleagues to join. If something piques your interest, jump in and listen; maybe you'll even learn something. Speak up. If you sit quietly in the corner and your voice is never heard, you will probably not have much fun in the Club.
If you happen to be invited to be a Moderator, just do it. Be ready for fast-pace multi-tasking. Not only will you be engaging the audience and keeping the conversation relevant; you will be sifting through guests' bios, receiving private text messages, Insta DMs and Twitter DMs from other speakers; and cutting off that chatty Kathy in the most elegant way.
My Opinion
Not all rooms are created equal. I find value in Clubhouse when I'm in a room as a speaker and I can add something that benefits the audience. If I can provide a piece of advice that will inspire someone to take that next step or give a solution that solves someone's problem, I find Clubhouse extremely rewarding. On the Flipside, if I can learn one simple thing when I'm walking my dog listening in on a room, it's a win! If I like any of the speakers, I can click on their picture, then follow them on other social media platforms. Yes, you can make new friends, expand your network, and be front and center on stage.
Better yet, when someone new joins that you're friends with, you receive a notification to welcome them to Clubhouse. If you accept the invite, you end up in a room where that friend and their friends just might appear and you can have your own pop-up party.
I currently have 6 invitations and I'm happy to invite you! Please text, call, or DM me and I will send you an invite to the Club!
Yours truly, Kim
Follow me on social media:
LinkedIN | Twitter | Instagram
About Me
Kim Ford, SIOR, LEED AP is the Founder & CEO of Rise Pittsburgh a Commercial Real Estate firm in Pittsburgh, PA. She has 4 children, 2 dogs, a cat, a super cool husband, and loves fitness and the outdoors.