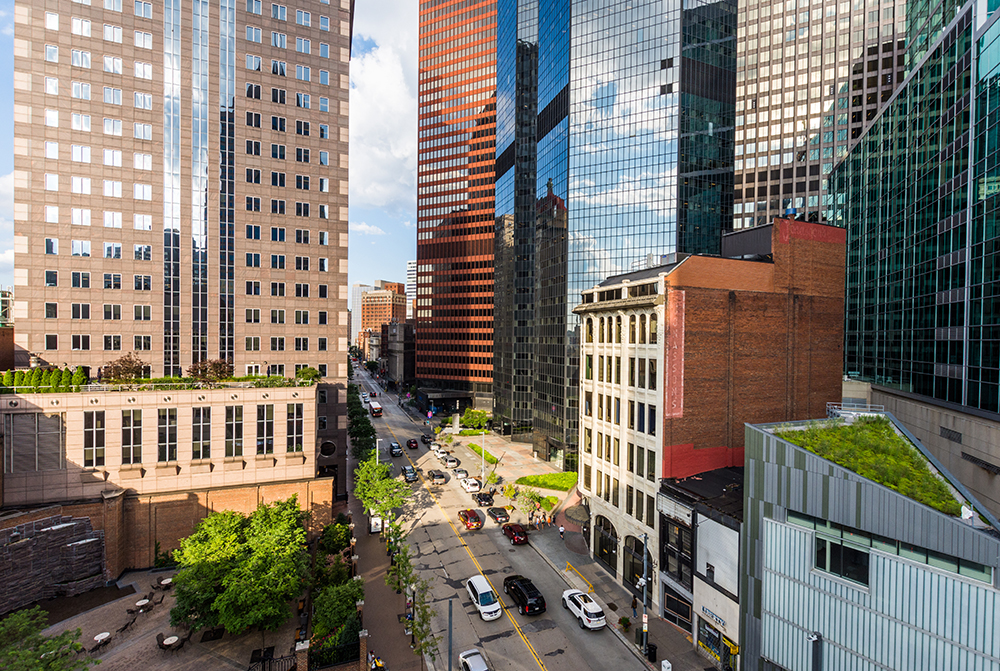 This past quarter, Q1 2023, has brought even more declines to Pittsburgh. And unfortunately, the Central Business District (CBD) is bearing the brunt of it decreasing leasing activity and increasing vacancy. Rising crime reports, less available funding for startups, as well as the uncertainty surrounding the Work-from-Home (WFH)/Back-to-Work dilemma left many companies re-evaluating their real estate options. 
Some companies are simply renewing leases, staying put until they have a better sense of what the future will bring. Others are downsizing or rightsizing to accommodate their new normal. Between that and the glut of development over the past few quarters and you end up with a lower-than-normal leasing volume and higher than normal vacancy rate.
Interestingly, lease rates are not dropping to correspond with decreased demand. Businesses in the local market are demanding better space with more amenities, even when downsizing or rightsizing their space. It's difficult to entice employees back to the office, unless the office has amenities, such as green space and beautiful finishes, and parking is free or, at the very least, affordable. And amenities come at a price.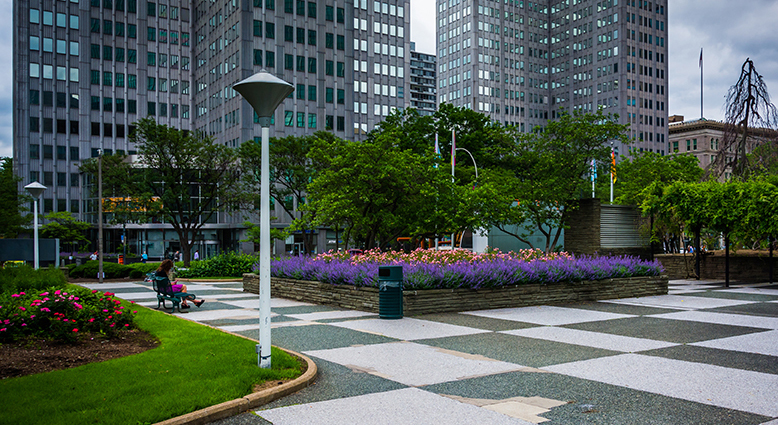 If at all possible, companies want to move to space that is safe, walkable, near restaurants, and has free parking. That generally means moving out of the CBD. Whether real or not, there is a perception that the downtown Pittsburgh market is unsafe. There have been complaints of open drug use, homeless encampments, employees being accosted, and even someone being killed. If you remember, like I do, what the city was like in the 70s and 80s, this may not surprise or deter you. However, many employees are not as old as I am. Nor have they lived in Pittsburgh their entire life. And it also doesn't matter that every major is experiencing the same issues – or worse. What matters is that employers want their employees to feel safe. And sadly, for many businesses, that means moving out of the Pittsburgh CBD.
Finally, the decrease in funding for area technology companies is also having an impact on vacancy in Pittsburgh. "After peaking in 2021, funding for Pittsburgh-area companies fell by 70% last year…", according to a new study by Innovation Works. And, while capital markets were seemingly shut off for technology companies in 2022, the study by Innovation Works indicates an increase in direct equity investment. This change has affected robotics, therapeutical medical treatments and pharmaceutical drug development. However, health startups and software companies are growing more quickly. All this to say, if Pittsburgh's primary growth industries are not getting funding, they cannot grow. If they are not growing, they're not moving into bigger and better space.
One thing that has always been said about Pittsburgh is that we don't really experience the large swings of other markets. Our city is a bit more conservative than many which means that, while we don't hit the highest highs, neither do we hit the lowest lows. Our hope is that will be true once again. Q1 2023 has been an adventure. It will be interesting to see what the rest of 2023 brings!