Nowhere is the City of Pittsburgh's transition from former industrial town to emerging tech hub more visible than in its current commercial real estate market. While the manufacturing businesses that first made Pittsburgh a household name continue to maintain a significant presence in the area, it is Pittsburgh's reputation for rich tech opportunities that drives much of the city's present growth.
With a constant influx of talent from top schools such as Carnegie Mellon University and the University of Pittsburgh, Pittsburgh's tech-based reputation is well-deserved—and growing. Its "Robotics Row," which runs from the Strip District to Lawrenceville and beyond, is home to such tech leaders as Apple, Facebook, Aurora Innovation, and Argo AI, as well as other robotics, life sciences, and tech-centered companies. These companies' continued interest in investing in the Pittsburgh market signals a true dedication and commitment to the city's long-term development.
Self-driving car start-up Aurora Innovation is a prime example of how tech companies are expanding in and supporting the area. The autonomous driving technology company—the first to receive authorization from the state Department of Transportation to test its cars on Pennsylvania public roads—recently opened its new headquarters in the Strip District with a ribbon-cutting attended by Governor Tom Wolf and other local leaders. Aurora employs 800 people in the Pittsburgh area and is well-known for its civic leadership, including its support of Beyond the Laptops, a local organization focused on improving digital connectivity for vulnerable communities.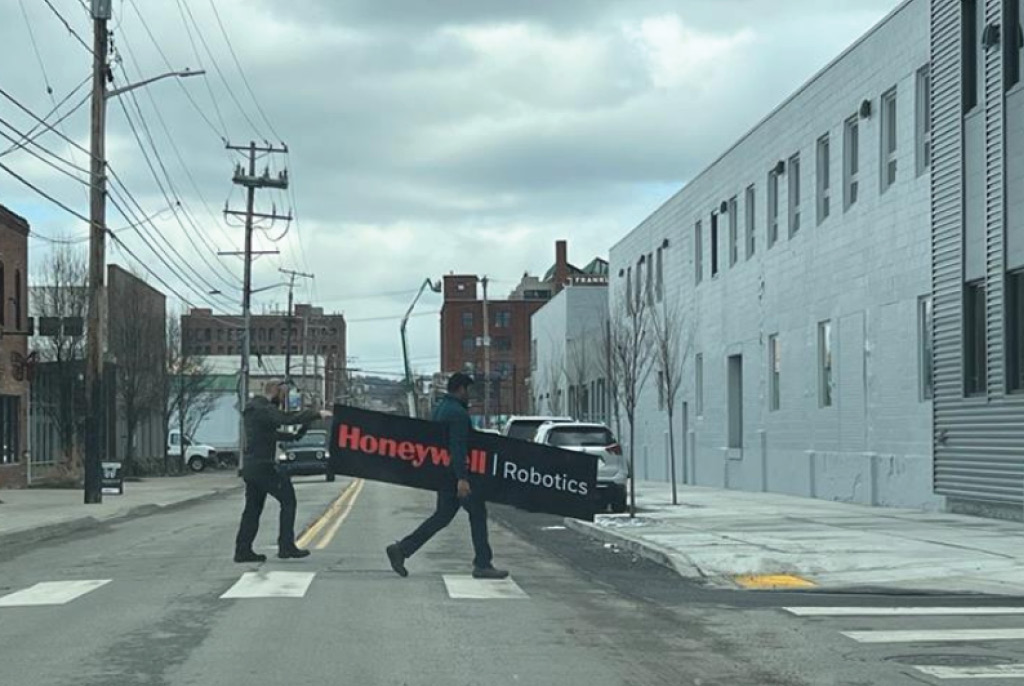 Tech giant Google, which presently employs over 800 people in the area, has also announced an upcoming expansion, investing $15 million in its Pennsylvania-area offices and data centers, including the addition of another floor of office space in Pittsburgh's open-air shopping and office development, Bakery Square. This comes on the heels of the company's expansion of this same space only a year ago.
Local tech company, Duolingo, is also in the process of expanding its presence in Pittsburgh, committing last November to almost doubling its presence in East Liberty. And Duolingo's expansion isn't limited to office space. Starting this June, the language learning tech company will be opening a taqueria just minutes from its new headquarters, encouraging Pittsburghers to improve their Spanish while enjoying their tacos.
Perhaps the most significant technology expansion in the Pittsburgh region, however, is the eagerly anticipated redevelopment of the 178-acre former Jones & Laughlin steel mill site "into a global center for tomorrow's economy anchored by exciting new research facilities for science and engineering." The new Hazelwood Green development will include Carnegie Mellon University's Robotics Innovation Center, the University of Pittsburgh's BioForge, a highly specialized biomanufacturing facility, and spaces devoted to A.I., automation, robotics, and other innovations. The development also features a now-open two-acre outdoor public space, the Plaza.
The expansion of tech companies into the region does more than simply boost the economy and provide high-quality jobs for the people of Pittsburgh. Many of these companies partner with and help to advance local schools and businesses, attract talented employees from other parts of the country, and donate significant funds to area nonprofits. As Sundar Pichai, Google's CEO, recently noted, "we believe it's more important than ever to invest in our campuses and that doing so will make for better products, a greater quality of life for our employees, and stronger communities."