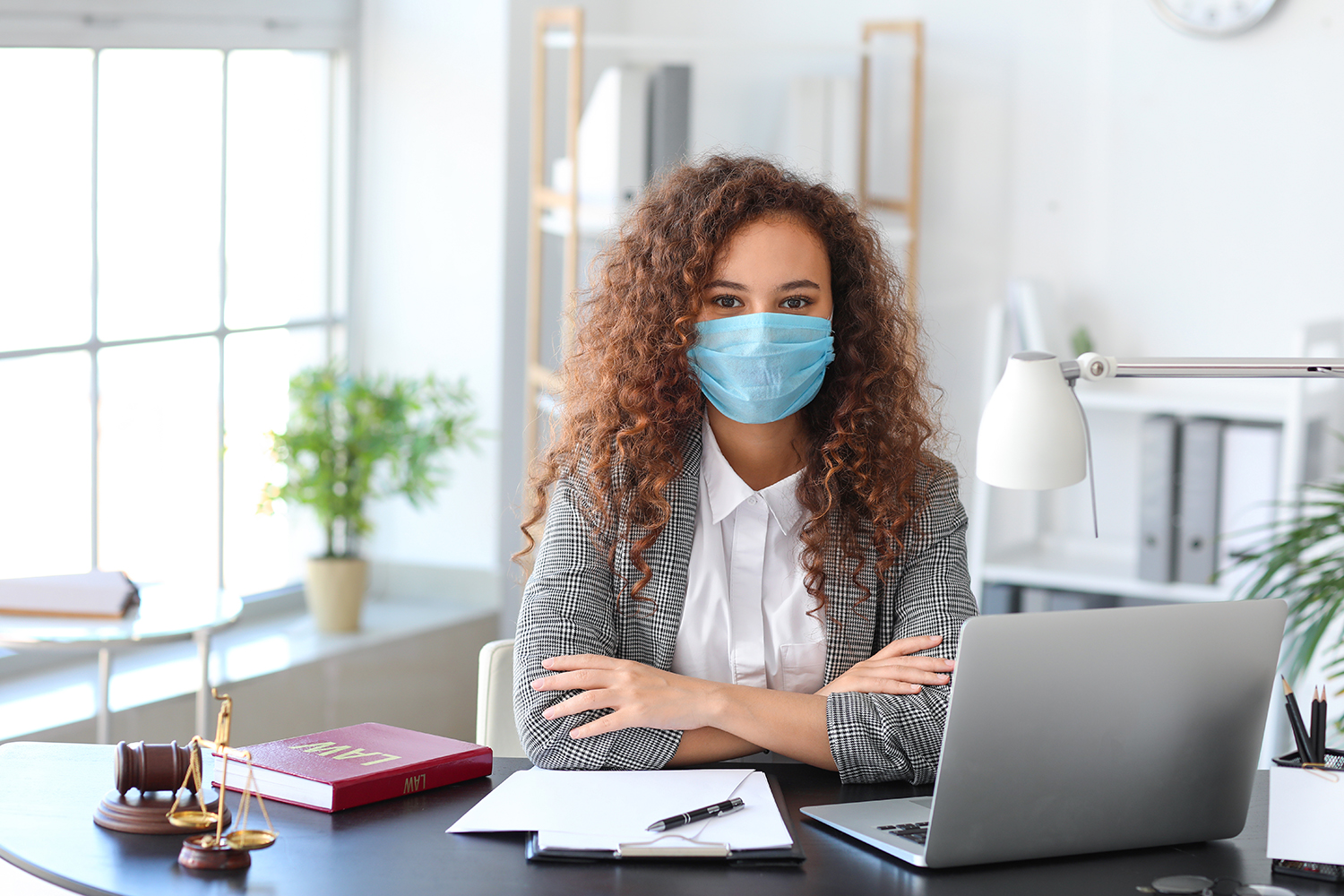 In early 2020, no one had any idea that the world as we knew it was about to shut down. Entrepreneurs still dreamed of starting new businesses, or expanding existing ones. Each had a plan, a vision, maybe funding. In many cases, the plan was working.
And then the coronavirus hit.
As brick-and-mortar storefronts were forced to close, many entrepreneurs found they could no longer run things the way they'd planned. Some small businesses received federal stimulus funds (or help from state and local governments, or foundations); some didn't. Either way, by the fall of 2020, many were worried they wouldn't have enough to get by. Fully ninety-two percent of businesses surveyed by the National Federation of Independent Businesses at that time indicated that they had been negatively affected by the coronavirus.
But some managed to remain hopeful that they would emerge from this pandemic even stronger. As Scott Shigeoka, an entrepreneur coach, told The New York Times in connection with Atlanta-based skin care company Iwi Fresh, "There will be small operators [. . . ] that walk away from this time with a more diverse customer base, stronger business model, new partnerships and resilience to future crises or pandemics."
So how to obtain the kind of growth Shigeoka envisioned? While not every method will work for all businesses, three common techniques that have emerged from the pandemic are to (1) pivot, (2) leverage social media, and (3) appeal to your customer base.
(1) If You Can, Pivot
As it became increasingly clear, early in the pandemic, that restrictions on indoor spaces would continue, businesses were forced to change. Law firms shut down offices, requiring attorneys and staff to work from home. Hairstylists began cutting hair outdoors on long-term clients' porches. Craftspersons with fabric in-hand switched from whatever projects they were working on to design and create face masks.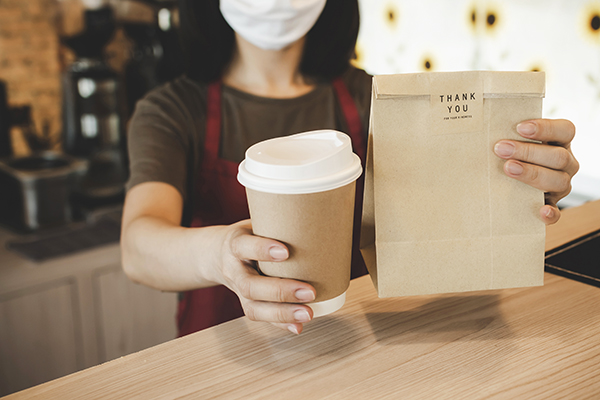 Restaurants were hit immediately, and hard, as indoor dining spaces were shuttered. Not surprisingly, this led to the ultimate temporary and permanent closure of a shockingly large number of eating and drinking establishments—more than 110,000 in the U.S. alone. Here in Pittsburgh, well over thirty popular restaurants and bars closed permanently in 2020, many due to the stress of trying to operate a business amidst the widespread closures caused by the coronavirus.
Those restaurants that managed to survive tended to respond to COVID-related restrictions in one of two ways, either by temporarily shutting down operations, or by shifting to takeout and delivery. The decision to shut down was not made lightly. What to do, for example, with all the perishables in the walk-in, and the food deliveries still scheduled? Some restaurant owners, like Gabrielle Hamilton and Ashley Merriman of Prune in Manhattan, distributed the restaurant's remaining food in "survival-food kits" to the staff they were forced to let go. Others, like The Tandem in Milwaukee, began repurposing these ingredients to create meals for other people who were struggling—a move that proved so popular that the owners not only began accepting donations to keep the service going, but have since partnered to help provide one-on-one tutoring for students (complete with a home-cooked meal).
Notably, The Tandem's efforts to provide food to vulnerable communities received a boost of support from José Andrés's World Central Kitchen ("WCK"), which has worked with 2,400 restaurants across the country to deliver over 35 million meals to those in need. Helping these businesses to reopen has not only supplied food to communities reeling from the effects of the pandemic, but has also provided employment opportunities for numerous restaurant workers.
Perhaps a more common shift for restaurants than a temporary shutdown, however, was for these establishments to embrace takeout and delivery, sometimes even providing carry-out cocktails, and/or meal kits. One early example is San Francisco restaurant owner Azalina Eusope (of Azalina's), who went from providing mostly corporate event catering to offering meal kits and packaged sauces directly to consumers, as well as expanding curbside takeout. This shift, combined with small pay cuts to managers, allowed her to avoid laying off staff.
Pittsburgh restaurants have faced similar challenges, with some closing temporarily, and still more focusing increasingly on their takeout and delivery business. Even now, with the return of in-restaurant dining, not all customers are ready to venture out. Takeout and delivery options, once limited to pizza, now abound, with even fine dining establishments such as Joseph Tambellini's in Highland Park and the Capital Grille Downtown continuing to offer curbside takeout. It may be a long time before such services are discontinued—and many people are crossing their fingers in hopes that they never are.
Grocers have also shifted to providing curbside pick-up and delivery, a move so in demand that even at this point in the pandemic recovery, it can sometimes be difficult to secure time slots. While large grocery stores like Giant Eagle and Whole Foods began offering a more traditional online shopping experience, smaller stores, like Soergel Orchards in Wexford, developed their own plans. Early in the pandemic, Soergel's began offering "essential food packages," consisting of meal kits and a variety of other necessities (such as milk, bread, butter, and apples) as part of a contact-free drive-thru option—customers prepay online, pull in at a designated time, and pop their trunk to be filled by Soergel's employees. These packages have proven so popular that even after reopening to the public, Soergel's has continued to offer them twice a week.
In some cases, pivoting has meant reinventing a business to embrace something completely new. The pandemic has changed more than simply how we do business; it has impacted us as individuals and members of a community in ways many of us are still discovering. In Jackie Hooper's case, COVID-19's interference with her business as a music teacher, performer, and performance booking agent became an opportunity to pursue a passion for yoga, something she had investigated to help with chronic hip pain. She began teaching classes, and soon found that they were in demand. Today, her business, Sound Advice Entertainment, is back to booking performances, but Hooper continues to conduct yoga classes from the same location.
(2) Leverage Digital Tools—Websites and Social Media
When local independent bookstore Riverstone Books in McCandless was required to close its physical doors in March due to quarantine, it turned to its website to continue providing customers with the books they needed to get through sheltering at home. In addition to offering standard postal delivery, Riverstone added a no-contact store pick-up option, and, for customers in Pittsburgh's North Hills, the store would even hand-deliver. The store is now open to the public (and also by private appointment for those still preferring to limit personal interaction), and its owner's efforts to grow a stronger business during this difficult time appear to be successful—just last week, Riverstone announced it would be opening a second location (in Squirrel Hill—watch for it May 17th).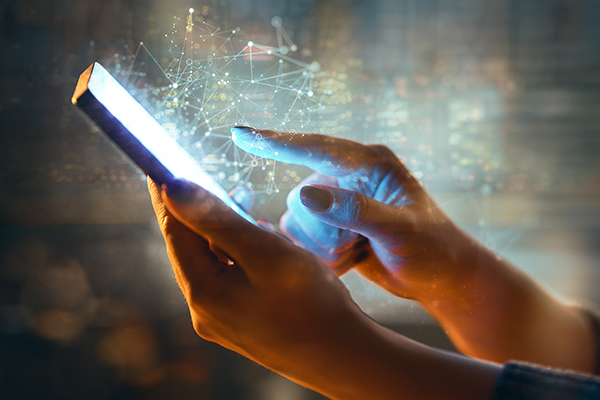 Other small stores and boutiques, used to catering to walk-in clientele, were also forced to put more energy into their online browsing and ordering options, and to sweeten the deal with contactless pick-up or delivery options. Online purchases of the delightfully quirky housewares and gifts from Von Walter & Funk in Lawrenceville, for example, included beautifully-packaged free local delivery.
And the movement to online services has not been limited to shopping. In health care, the social distancing advantages of virtual appointments were a boon for doctors and other medical professionals, with telehealth visits skyrocketing early in the pandemic (up 154% during the last week of March 2020, compared to the same week in 2019).
Even the humble bake sale went online. When the Pine-Richland Boys Soccer Team decided to hold a fundraiser to benefit the Greater Pittsburgh Community Food Bank in May 2020, a traditional bake sale was out of the question. The team members decided instead to offer their baked goods for sale via an internet auction site—raising over $1100 in a 48-hour period, well over twice the goal they had set.
The PR Soccer Team relied on Instagram to help advertise for their event, and indeed, Instagram and TikTok feeds have become surprising resources for increasing customer awareness, making it easier for entrepreneurs to introduce followers to new items. Skin care company Iwi Fresh caught the eye of a Whole Foods buyer through Instagram posts, for example, and some credit social media for contributing to the recent rise in popularity of Filipino online pop-up bakeries.
(3) Appeal to Your Base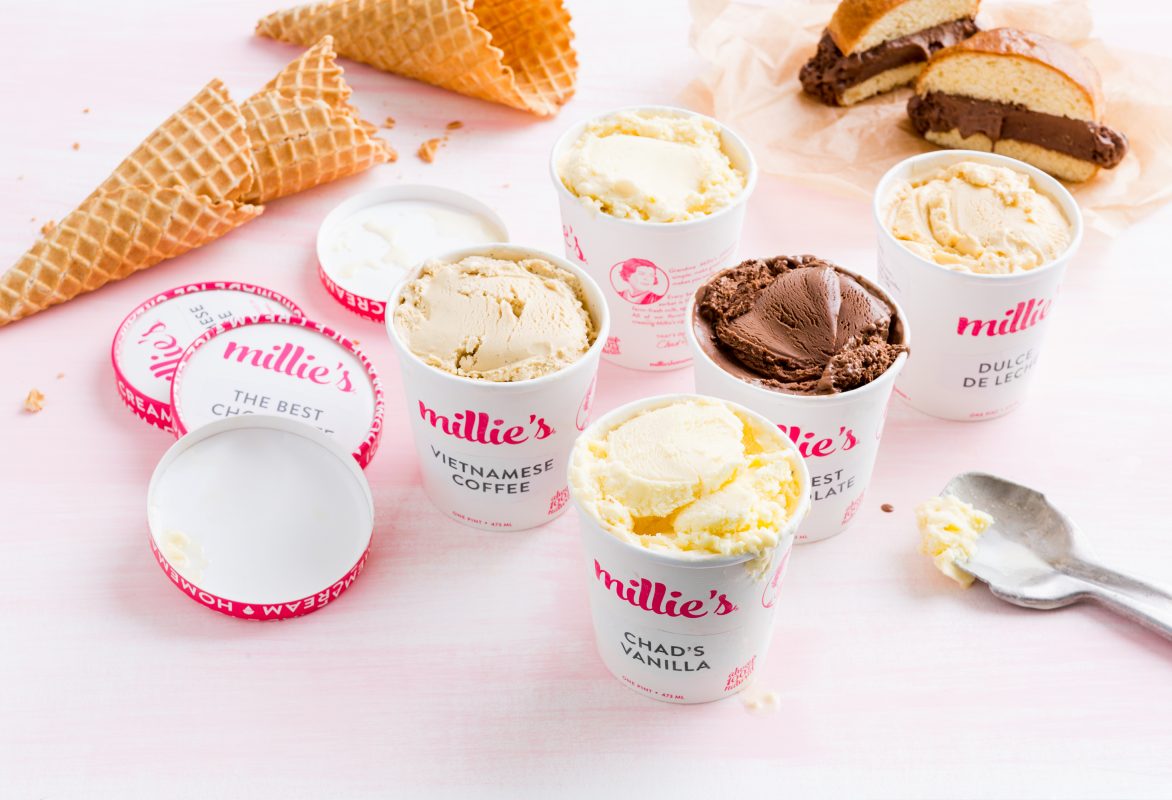 A few months later, Millie's again reached out to their base, raising almost $13,000 by offering loyalty bonds (gift cards worth 1.3 times the value contributed, to be delivered in 4 installments every 6 months over a 24 month period) and even an investment opportunity to secure "free" ice cream for life! This type of crowdfunding can provide a good influx of much-needed cash while also continuing to build customer loyalty.
Millie's Homemade Ice Cream is unquestionably one of the best places in Pittsburgh to enjoy a rich frozen treat (don't miss their Rhubarb Cobbler ice cream when in season)—as long as the brick-and-mortar shop isn't shut down due to a pandemic. Not to be deterred, when the state limited in-person dining, Millie's notified their loyal customers that they would be offering doorstep deliveries, a four-pint selection (classic or dairy-free) that would change weekly—a business decision that thrilled stuck-at-home children (and adults!) throughout the Greater Pittsburgh area.
Similarly, ASCEND, an indoor rock climbing gym in Pittsburgh, announced last July that it was joining forces with an alliance of small businesses in the climbing community and would be participating in a Kickstarter event to raise money to help climbing organizations survive the impact of COVID-19 (funds will also be used to make a film).
Unfortunately, some entrepreneurs have found that no matter how they may try to pivot or rely on online tools, the very nature of their business dramatically limits possibilities for doing so. At a time when people fear being in close physical proximity with others, many businesses providing services that require prolonged contact (such as salons or spas) have been hit particularly hard. And unlike restaurants, these businesses typically cannot switch to curbside pickup or delivery. While other strategies, such as renegotiating rent, may help somewhat, appealing to customer loyalty might provide even better opportunities for weathering the pandemic and its aftermath.
Which is where the consumer comes in. The number of COVID-19 cases are decreasing, restrictions are lifting, and we are all beginning to see the light at the end of the tunnel. But the losses sustained by small, local businesses over the past year have been significant and it is unlikely that these businesses will rebound quickly. So support your favorites' crowdfunding efforts. "Like" them on social media (and take the time to write those well-deserved positive reviews). Buy a gift card or loyalty bond. Tip as generously as you are able.
It may be too late (at least at the moment) to purchase free ice cream for life from Millie's, but do what you can to support your local businesses now, so they can be around for you to enjoy for many years to come.