Life Sciences: Pittsburgh's Return to the Front Line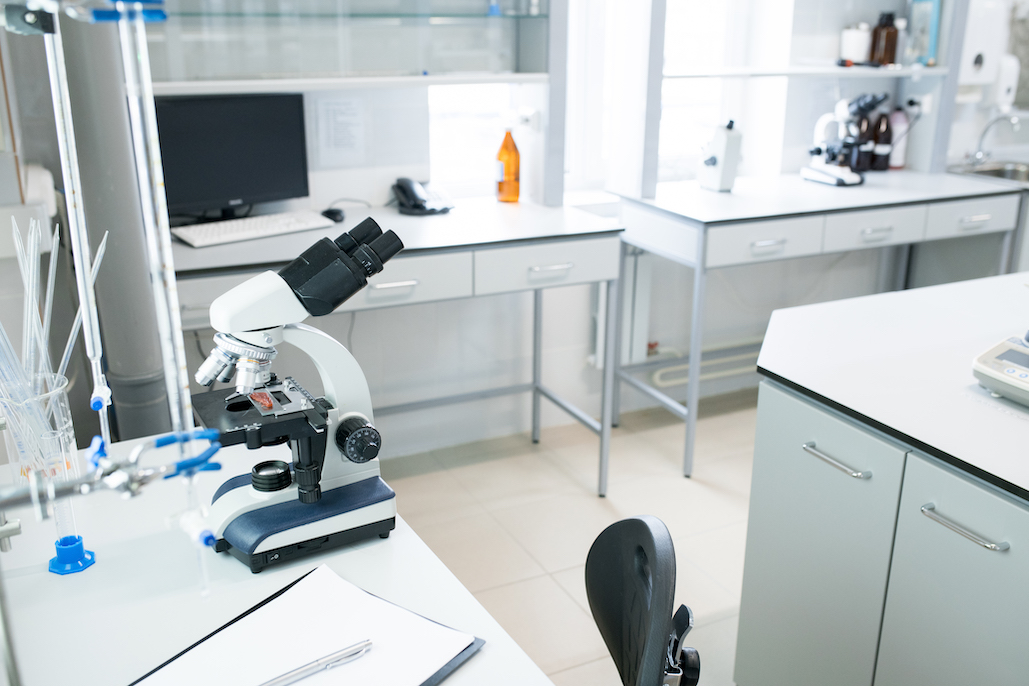 It was perhaps inevitable that Pittsburgh, anchored by two world-class hospital systems and surrounded by top technology talent from schools such as Carnegie Mellon University and the University of Pittsburgh, would step up during the current pandemic to take a lead in the nation's burgeoning life sciences sector. The city is well-equipped for this role: it has an abundance of skilled researchers, specialized laboratory and office space, and the commitment to continue the legacy of Pittsburgh-based life science pioneers like Jonas Salk and Thomas Starzl.
The life sciences field encompasses all living organisms and life processes, and can include pharmaceuticals, therapeutics, diagnostics, and medical devices designed to aid in the treatment of patients. With the arrival of the coronavirus in the U.S., life sciences technology has been at the forefront of medical news—and the City of Pittsburgh along with it. Life sciences researchers at the University of Pittsburgh School of Medicine were among the first to develop a COVID-19 vaccine candidate, building off discoveries made during outbreaks of previous related viruses[TM1] , and Pitt researchers have also been on the cutting edge in managing the virus, generating nanobodies to be used as an inhalable COVID-19 treatment. [TM2]
But even absent COVID-19, the life sciences industry was always a natural next step for Pittsburgh's technology community, which is home to groundbreaking companies such as Cernostics (recently acquired by Castle Biosciences), known for its artificial intelligence-driven image analysis of biopsy samples used to evaluate and predict a patient's chances of developing esophageal cancer[TM3] , Procirca[TM4] , a clinical healthcare services business concentrating on cardiovascular surgery, clinical neurophysiology, perioperative blood management, and clinical engineering, and Apollo Neuro, which produces patented wearable touch therapy devices to help relieve stress and improve sleep through the transmission of low-frequency inaudible sound waves[TM5] . Pittsburgh is also fortunate to have the continued strong presence of established life sciences firms such as Philips, Bayer, Zoll Medical Corp., and Thermo Fisher Scientific[TM6] .
In addition, Pittsburgh's position as an industry leader received a significant recent boost from the Richard King Mellon Foundation's $100 million grant to help fund the University of Pittsburgh's BioForge facility in Hazelwood Green. This state-of-the-art, approximately 250,000-square-foot biomanufacturing facility will focus on the development of new cell and gene therapies[TM7] and other novel therapeutics and delivery technologies. It is predicted to be a "game-changing" addition to Pittsburgh's global life sciences community.[TM8]
This kind of support is part of what makes Pittsburgh uniquely attractive in the industry. Fledgling life science companies and entrepreneurs are encouraged to set down roots in the area, where they have access to resources such as Pittsburgh Life Sciences Greenhouse[TM9] , LifeX Labs[TM10] , and AlphaLab Health[TM11] . Pittsburgh's Innovation District[TM12] is an additional draw, providing an integrated mix of business, research, and technology in the city's Oakland neighborhood.
The importance of life science technology has become increasingly clear, and Pittsburgh is well-positioned to contribute to the growth and advancement within the field. As Sam Reiman, director of the Richard King Mellon Foundation, so aptly stated: "If COVID-19 taught us anything, it's that we need to discover and manufacture health care advances right here at home. And we are even more eager to lead in this sector because of its potential to generate family-sustaining job opportunities that are accessible to all our communities."[TM13]
---
[TM1]https://triblive.com/local/pittsburgh-allegheny/pittsburgh-scientists-say-coronavirus-vaccine-could-be-fast-tracked-after-key-animal-testing/
[TM2]https://www.fiercebiotech.com/research/pitt-s-inhalable-anti-covid-nanobodies-inspired-by-llamas-remarkably-active-against-delta
[TM3]https://www.fiercebiotech.com/medtech/castle-biosciences-taps-into-cernostics-gi-cancer-test-franchise-80m-deal
[TM5]https://www.bizjournals.com/pittsburgh/inno/stories/fundings/2022/03/17/apollo-neuro-completes-15-million-series-a.html
[TM6]https://www.bizjournals.com/pittsburgh/subscriber-only/2021/03/26/largest-pittsburgh-area-life-sciences.html
[TM7]https://www.wesa.fm/health-science-tech/2021-11-17/pitt-mellon-foundation-announce-100m-biomanufacturing-and-research-hub-at-hazelwood-green
[TM8]https://www.post-gazette.com/business/development/2021/11/17/University-of-Pittsburgh-Richard-King-Mellon-Foundation-Hazelwood-Green-BioForge-biomanufacturing-life-sciences-gene-therapy-biologics/stories/202111170093
[TM10]https://lifexglobal.com/
[TM11]https://alphalabhealth.org/ https://www.bizjournals.com/pittsburgh/inno/stories/fundings/2022/03/17/apollo-neuro-completes-15-million-series-a.html
[TM12]https://www.pittsburgh-id.com/
[TM13]https://www.lifesciencespittsburgh.com/lsp-community/2021/11/16/pitt-bioforge-at-hazelwood-green-positions-pittsburgh-as-a-national-leader-in-life-sciences-manufacturing