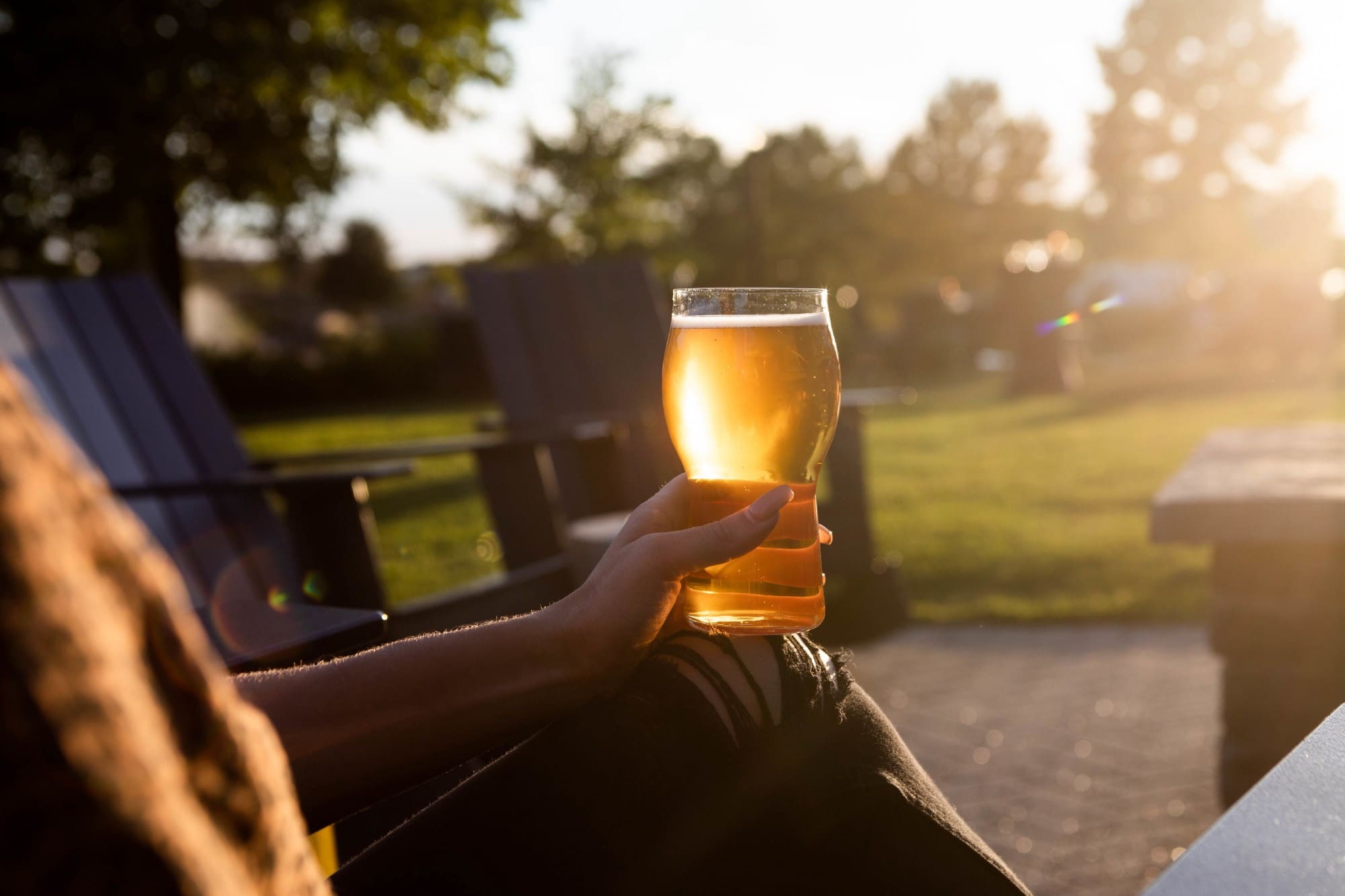 Family Time
On Sunday, I sat about twelve feet from my mother outside on our back patio. It was awkward, to say the least. Not being able to hug my mom on Mother's Day just outright sucked. But the moment I watched the edge of her lip stretch toward her ear as she smiled, I felt lucky. It had been over two months since I'd seen my mom and many people will never have this opportunity again. Instead of being disappointed, I decided to embrace being six feet together.
I went into the kitchen and put on gloves, just in time to get my favorite homemade deep dish pizza out of the oven and slice her a piece. I grabbed her a gloved beer and napkin on my way back out to the patio for dinner. A little while later, I realized she hadn't opened the beer (which is very unlike my mother). I asked her why, and her explanation was quite astounding. "I'm afraid to drink the beer, because I will have to pee, and I'm not ready to leave yet." My mom had already calculated that it would take her twenty minutes to get home to pee in her own home safely.
Workplace Reality
How the hell am I supposed to safely bring back our team at the office if my mom is afraid to pee away from home? What if someone from our data group is too scared, yet too embarrassed to say? How do I even start to keep them safe, if I still can't order Clorox wipes or hand sanitizer? If we move all of our desks around to make sure we are all six feet apart, will that be good enough? Do I block the kitchen with 'caution, keep out' tape? No one knows what will work and what won't, what we do know that works, is staying home.
The reality is, we don't have answers or a crystal ball. I've been a leader in the commercial real estate industry for over 25 years, and I've never had trouble seeing or predicting an upcoming trend, until now. Major markets are saturated with co-working, some occupying over 30% of the inventory. Many businesses have adapted their space for dense benching, large cafe's, and tiny war rooms that are barely six feet wide.