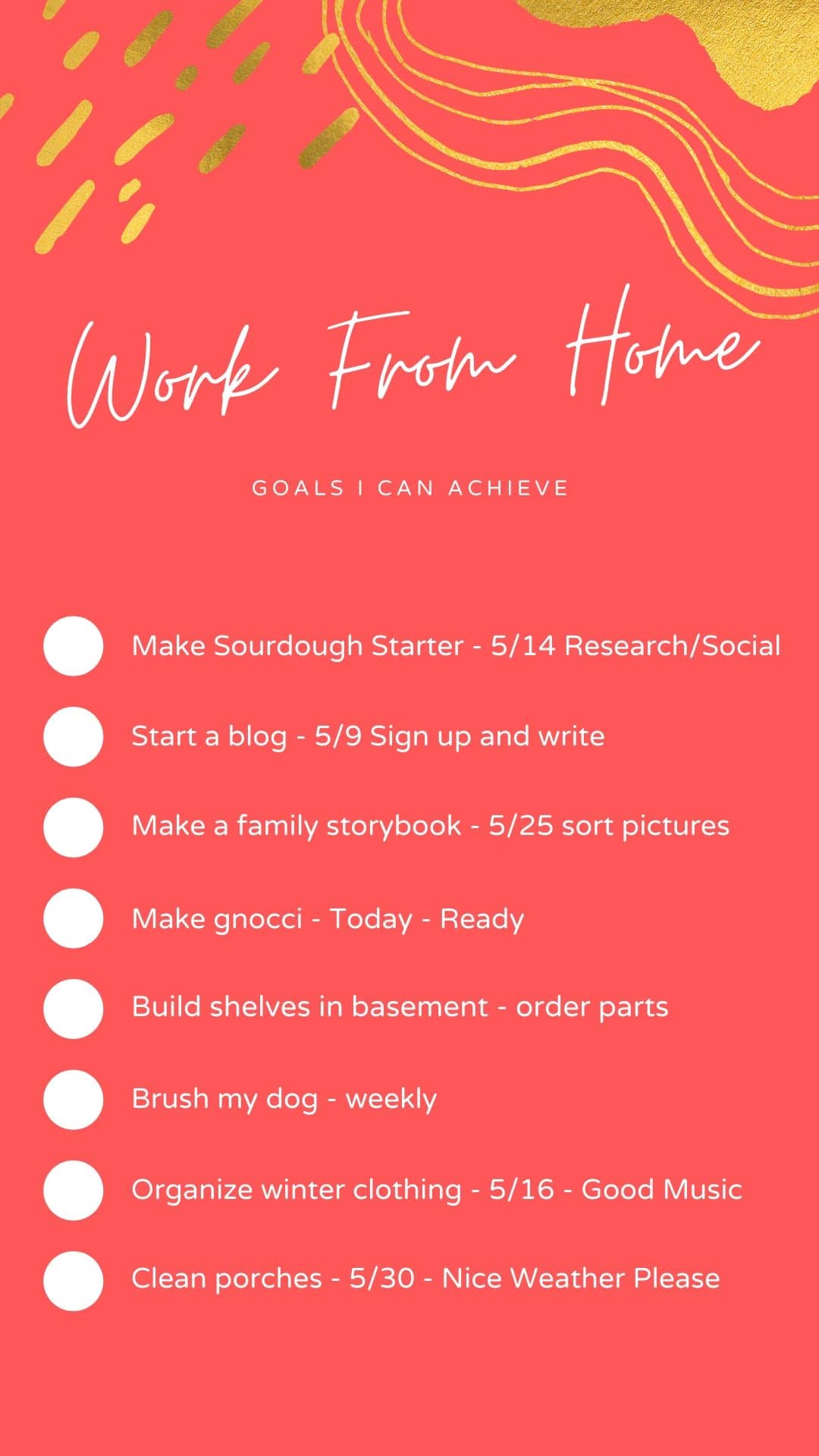 Working from home is not a choice for many, but a mandate. Here is how I've embraced the #workfromhome movement and decided to turn this pandemic into an opportunity. Yes, you can too. Here are a few easy steps that you can do right now.
Make a list of what you've accomplished so far during the stay-at-home order. And yes, you have accomplished things. Think of what you've done that you don't typically do. That's the answer. Keep writing. I bet tomorrow you will think of a bunch more, and when you do, just come back, and add those to the list.
Next, add the things you would like to accomplish. Then, set a target date. Next to the date, note what you need in order to be successful. So for example, if you've always wanted to make your own Sourdough Starter, then next to that put the date, then put Research with friends and Ingredients.
Then, make it a priority to accomplish your goals, one goal at a time. An easy way to accomplish your goals is to invite others to help. Use your social media relationships! Write a post asking for advice and help making Sourdough Starter. Your friends will love helping you accomplish your goals. Search for other posts on the subject and comment. If you're embarrassed, then pick a few friends and private message then to ask for advice or help. You got this. Embrace working from home now, so you can look back at this experience as a positive.